QlikView – Simplifying Analysis for Everyone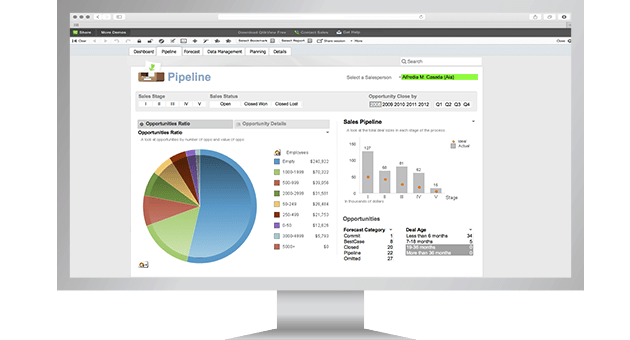 The last 10 years have seen organizations make significant investments in automating business processes. Now their attention has turned to improving the performance of these processes. The challenge is that information needed to drive improvements in these processes is trapped in the underlying operational systems. The QlikView business analysis suite allows organizations to measure monitor and track the performance of key processes. QlikView's click driven, visually interactive interface gives users instant access to top level metrics and record level detail, revealing unanticipated insights hidden in operational systems.
QlikView simplifies analysis for everyone. QlikTech's patented technology allows instant, in memory, manipulation of massive datasets on low cost hardware, allowing affordable widespread deployment of sophisticated analytic applications in days. Using QlikView organizations can gain business value quickly as they develop, modify,deploy, and – most importantly – use business intelligence applications. QlikTech is changing the game in business analysis, the new rules in business analysis are:
Fast time to value – customers are live in less than 30 days, and most in a week.
Risk free – available as a fully-functional free trial download.
Easy to use – end users require no training.
Flexible – unlimited dimensions and measures that can be modified in seconds.
Integrated – fully integrated business analysis suite
Powerful – near instant response time on massive data volumes.
You can download QlikView from here (QlikTech website)